If you're a traveler who wants more than just lounging by the pool on your next cruise, you're in luck. Many cruise lines now offer educational or enrichment programs that allow you to learn and grow while exploring new destinations. Whether you're interested in art, history, language, or even cooking, there's a cruise line out there that caters to your interests. In this article, we'll explore some of the top cruise lines that offer these programs, giving you the chance to make your next vacation a truly enriching experience. So, pack your bags and get ready to expand your horizons on the high seas!
Cruise Lines Offering Educational or Enrichment Programs
If you're looking to combine leisure and education on your next cruise vacation, you'll be glad to know that there are several cruise lines that offer fantastic educational and enrichment programs. These programs go beyond the typical onboard entertainment and provide passengers with the opportunity to expand their knowledge and engage in enriching activities. Let's take a closer look at some of the top cruise lines that offer these programs.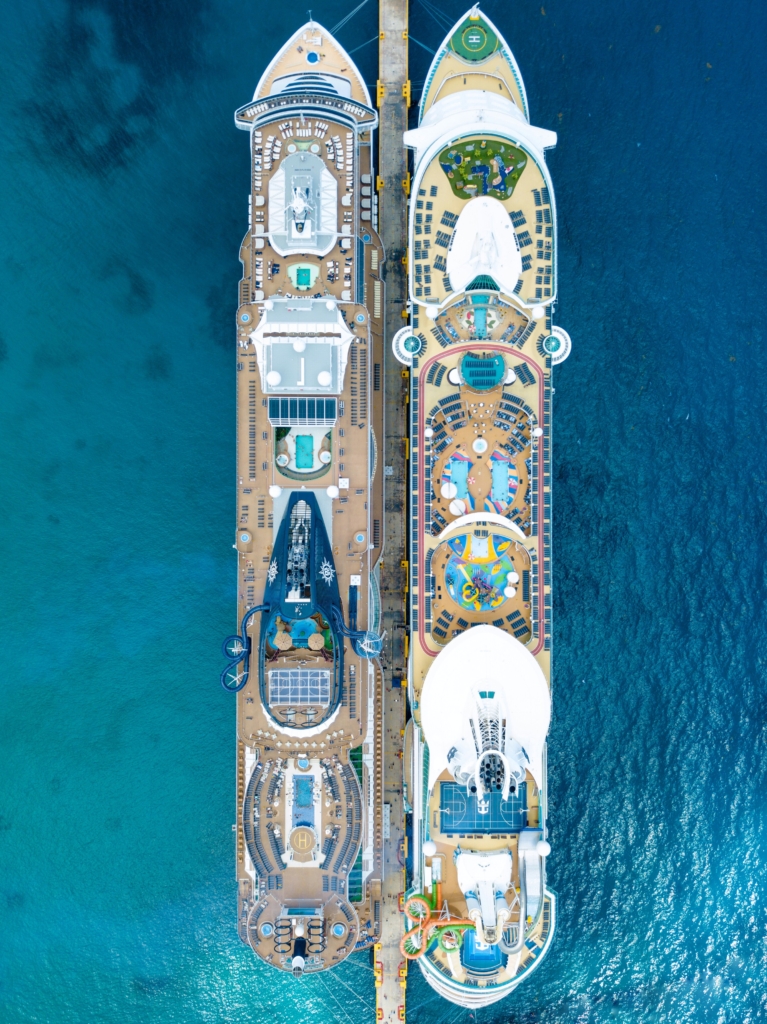 1. Royal Caribbean International
Royal Caribbean International is known for its diverse range of onboard activities, and their educational and enrichment programs are no exception. They offer a variety of workshops and classes that cater to different interests and age groups. Whether you're interested in learning about photography, cooking, or even history, there's something for everyone. They also have partnerships with educational organizations, such as Discovery at SEA, which offer special programs for kids. So, while you're luxuriating on one of Royal Caribbean's stunning ships, you can also expand your horizons and learn new skills.
2. Carnival Cruise Line
Carnival Cruise Line not only offers endless fun and entertainment, but they also have a fantastic selection of educational and enrichment programs. Their "Fun Ship" concept extends beyond the traditional party atmosphere, and they provide passengers with unique and enriching experiences. From cooking demonstrations and mixology classes to art auctions and fitness programs, Carnival has something to suit every interest. They even offer educational shore excursions at various ports of call, allowing you to explore the local culture and history.
3. Princess Cruises
Princess Cruises is renowned for its commitment to onboard enrichment programs. They offer an incredible variety of activities, covering everything from art and photography to history and science. Their Discovery at Sea program includes interactive activities inspired by hit shows like Shark Week and MythBusters. They have partnerships with acclaimed organizations, such as the California Science Center and the Wildlife Conservation Society, ensuring that their educational programs are top-notch. So, if you're passionate about learning and expanding your knowledge, Princess Cruises is a great choice.
4. Holland America Line
Holland America Line takes pride in offering a range of educational and enrichment programs that cater to passengers of all ages. They have onboard culinary centers where you can take cooking classes with professional chefs, as well as digital workshops to enhance your tech skills. Holland America Line also partners with BBC Earth to bring their passengers fascinating documentaries and expert-led presentations about the natural world. With their diverse array of enrichment options, you'll find plenty of opportunities to learn, explore, and engage during your cruise.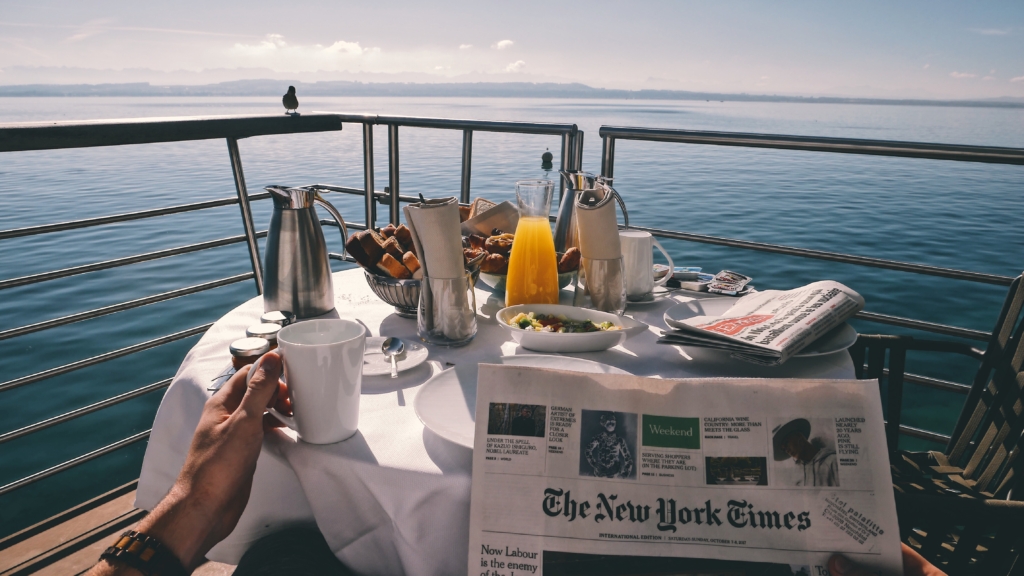 5. Norwegian Cruise Line
Norwegian Cruise Line is known for its innovative approach to cruising, and their educational programs are no exception. They offer Norwegian Cruise University, a unique program designed to provide crew members with comprehensive training. However, this program also extends to passengers who are interested in learning more about the cruise industry. Norwegian Cruise Line also offers enrichment programs that cover a range of subjects, from history and culture to wellness and fitness. So, if you're looking to combine education with relaxation, Norwegian Cruise Line has you covered.
6. Celebrity Cruises
Celebrity Cruises is famous for its luxurious onboard experiences, but they also offer fantastic educational and enrichment programs. Their Celebrity Life program focuses on providing passengers with a broad range of activities to enrich their minds and inspire their creativity. From language classes and wine tasting workshops to lectures by guest speakers and art exhibitions, there's no shortage of opportunities to learn and grow. Celebrity Cruises truly understands the importance of intellectual stimulation and incorporates it seamlessly into their onboard experience.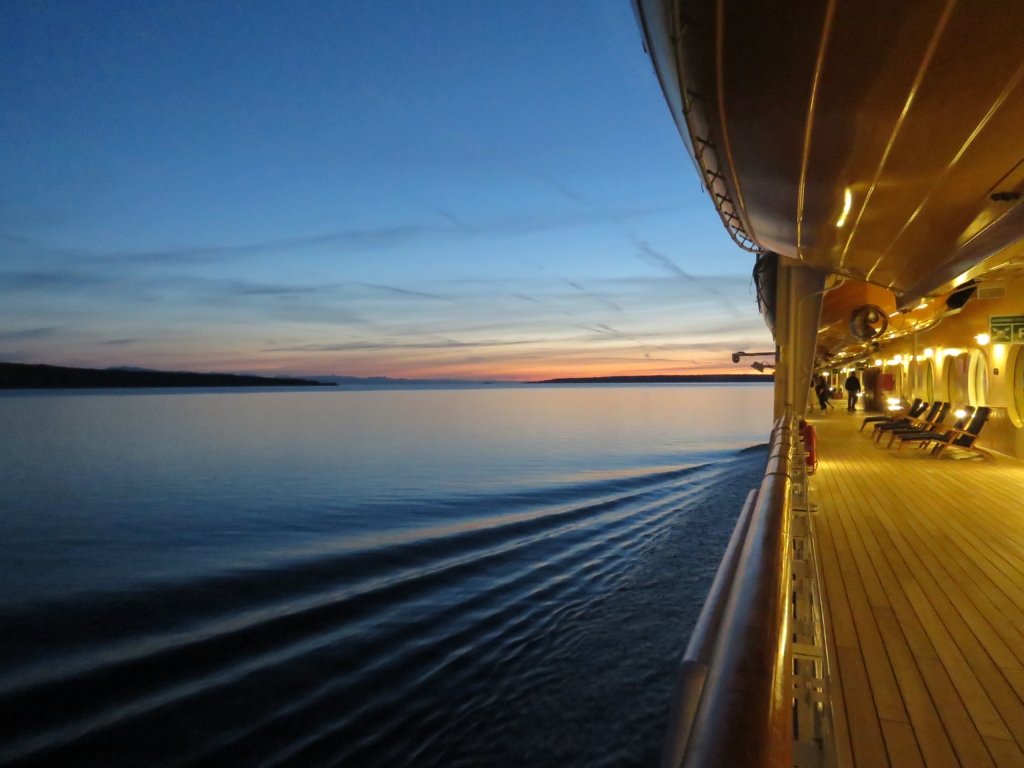 7. Disney Cruise Line
Disney Cruise Line may be best known for its family-friendly entertainment, but they also offer educational and enrichment programs that cater to all age groups. With their Youth Clubs and Disney's Oceaneer Club, kids can engage in hands-on learning experiences, including science experiments and art activities. For the adults, Disney Cruise Line offers a variety of workshops, seminars, and guest speakers to ensure a well-rounded vacation experience for the entire family.
8. Cunard Line
Cunard Line is known for its elegant ships and refined onboard experiences, but they also provide exceptional educational and enrichment programs. Their trademark Cunard Insights program brings renowned guest speakers from various fields on board to give thought-provoking lectures and engage in lively discussions with passengers. Cunard also offers workshops, art classes, and wine tastings to further enhance the enrichment experience. With Cunard Line, not only will you enjoy the pinnacle of luxury, but you'll also have the opportunity to feed your mind and soul.
9. Crystal Cruises
Crystal Cruises is known for its impeccable service and luxurious offerings, and their educational and enrichment programs are no exception. They provide an extensive range of classes, workshops, and guest lectures designed to educate and inspire their passengers. From language courses and computer classes to wellness seminars and culinary demonstrations, Crystal Cruises ensures a enriching experience tailored to your preferences. With their attention to detail and commitment to excellence, you can be confident that your educational journey will be both enlightening and enjoyable.
10. Regent Seven Seas Cruises
Regent Seven Seas Cruises is dedicated to providing a luxurious and all-inclusive experience, and their enrichment programs play a significant role in achieving this goal. They offer Regent's Seven Seas Society program, which includes a variety of educational activities and lectures during each voyage. From destination-focused lectures to photography classes and art workshops, Regent Seven Seas Cruises ensures that their passengers have ample opportunities to learn and engage with the world around them. So, if you're seeking a high-end cruise experience with educational elements, Regent Seven Seas Cruises is the perfect choice.
In conclusion, many cruise lines understand the value of providing educational and enrichment programs to their passengers. Whether you're craving intellectual stimulation, expanding your knowledge, or simply seeking a well-rounded vacation experience, these cruise lines have you covered. So, book your next cruise and embark on an educational journey that will leave you with unforgettable memories and newfound knowledge.